New York State June 2019 Regents Schedule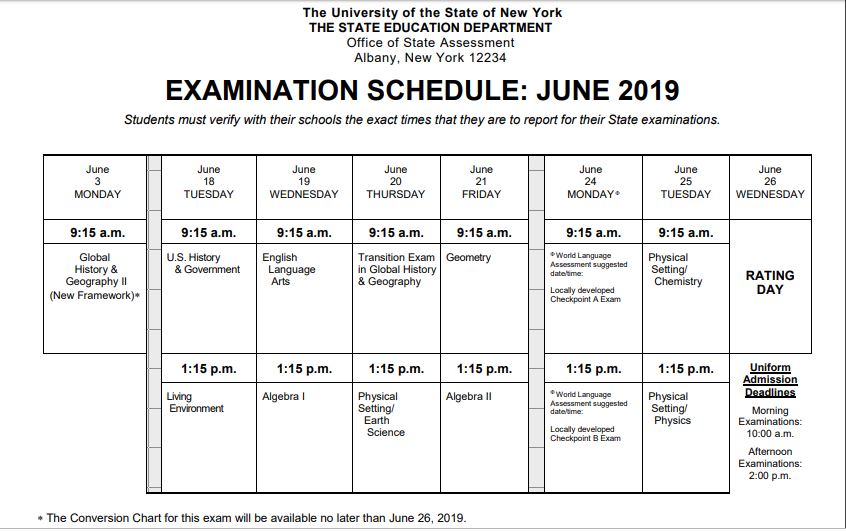 Are you taking a New York State Regents Exam this June?
Are you really ready?
Well, if you don't feel ready call us today and let us help you!  Our professional tutors can help guide you in preparing for them.  Call today and get yourself set for success!  Call us at (845) 378-1448.