Want to win a $100 Amazon gift card? Share your best story!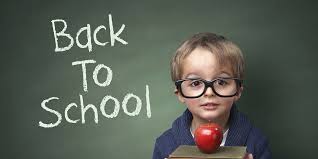 We all know going back to school can bring out a lot of emotions in parents and students alike.  I mean let's face it; elementary students are excited, middle school students are nervous and high school students well –  they rather be doing something else!
This year we are running a contest for the best Back to School story out there.  We want to hear them all – no matter how funny, emotional, exciting they are, we want to hear about them.  You can also submit photos if it helps your story.
Like any contest there needs to be a prize so we are giving away a $100 Amazon Gift Card or $150 worth of tutoring!  The winner gets to decide.  To enter please do the following:
Go to our Facebook Group- Club Z! of Orange County Group
"Like" and "Share" our Group Page – you may even want to join the group.
Submit your story in the Back to School Thread
Reach out to your friends, co-workers, family members everyone you know on Facebook to go to your submission and "Like" the story.
That's it
So get your submissions in as soon as possible.  All entries must be submitted by Sept 13, 2019 and the winner will be announced by September 15, 2019.
Contest rules:
Contestants must be residents of Orange County, NY and do not need to be a current or former client.  All Orange County, NY residents can enter.

Contest will run from Sept 4, 2019 to Sept 13, 2019.  No submissions will be considered after Sept 13, 2019.

Winner will have the choice of a $100 Amazon gift card or $150.00 credit towards tutoring services.

Winner will be determined by the number of "Likes" they get on their submission.

Only submissions on the "ClubZ! of Orange County Group" page will be considered.

In the event of a tie in the number of "Likes" two or more submissions receive- Club Z! of Orange County, NY will make the final determination on the best story.

Winner will be announced by Sept 15, 2019.