SAT Tutoring: In Home & Online
If your SAT scores aren't where you would like them to be, then you're not alone. Club Z! Tutoring has helped tens of thousands of students prepare of the SAT, and the New SAT. Our SAT Test Prep Tutoring Program will help you feel confident on your SAT test date. Club Z! SAT Tutors on average will help you increase your scores by 160 points. The SAT is a standardized test that is used to measure college readiness as well as admission. Club Z! SAT Tutors can help you surpass you feel confident and succeed, due to our proprietary SAT programs, cutting edge online SAT curriculum, and countless SAT practice tests.
With Club Z! Tutoring we provide you with a top tier SAT tutor who can work closely with you and help you properly prepare for the SAT Test. The new SAT is actually divided into three parts: Mathematics, Evidence-Based Reading, and Writing. The SAT Math section is 80 minutes long. The SAT reading section is 65 minutes' long. The SAT Language and Writing Section is 35 Minutes long. Students across the country struggle with various portions of the SAT exam, but Club Z! will make sure your student is not only well versed on all portions of the SAT exam, but will succeed!
Club Z! Tutoring has over 400 offices across the United States, and a robust in-home, and online SAT tutoring platform. We have been helping students for over two decades succeed in all of their SAT test prep tutoring needs. On average, students can increase their score by 160 points in as little as 60 days with our SAT tutors and SAT tutoring programs!
---
SAT: ONLINE CLASSES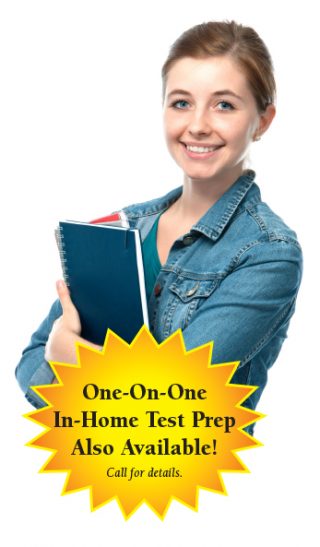 Enrollment is now open for Z Prep! Online SAT test prep programs.
Space is limited! Register Online.
ONLINE SAT COURSES INCLUDE:
In-depth diagnostic testing
Detailed reporting with projected score ranges for the SAT
12 hours of live, online instruction
Taught by an expert SAT instructor
All sessions recorded in HD
Additional self-guided video study modules
Flexible scheduling
Easy online access
 
Cost: $499 USD
---
SAT COURSE DATES
Average Increase in Score for the SAT is 200 Points
All times 12 – 3 P.M. (EST) unless otherwise noted.
Saturdays: 12/02, 12/09, 12/16, 12/23
Saturdays: 1/06, 1/13, 1/20, 1/27
Saturdays: 2/03, 2/10, 2/17, 2/24
Saturdays: 3/02, 3/09, 3/16, 3/23
---
How Club Z! Tutoring helps you improve your SAT score.
Club Z! Tutoring offers multiple ways for you to improve your SAT score.
Take our free SAT Online Diagnostic Assessment
Enroll in our In-Home SAT Test Prep Programs
Sign up for on our SAT Online Classes

 

What is covered in the SAT Test?

The SAT exam has four main sections: SAT Reading, SAT Writing/Language, SAT Math, and SAT Essay.

SAT Reading Tutoring:
The SAT reading section will test you on 52 questions and you will have 65 minutes to answer. The test is formatted in 5 passages that will have 10-12 questions per passage. There are 8 types of questions: Main Point, Detail, Inference, Vocabulary in Context, Function, Author Technique, Evidence Support, and Data Interpretation. Reading comprehension skills are essential to scoring well on the SAT reading section, it is also important to practice reading with an increased pace so that you will be able to finish in time.

SAT Math Tutoring:
The SAT Math section is broken down into two sections with 58 total questions and 80 minutes of cumulative time to complete. On the first section you will be given 25 minutes to complete 15 multiple choice questions and 5 fill in the grid questions, you will not be permitted to use your calculator for this section of the ACT Math test. After you complete the first section you will then have 55 minutes to complete 30 additional multiple choice questions and 8 additional fill in the grid questions, you will be permitted to use your calculator on this section. There are three main topics that comprise approximately 90% of the SAT Math test: Algebra, Advanced Math, and Problem Solving and Data Analysis. The remaining 10% of the test with be on additional topics such as geometry, trigonometry, and pre-calculus.

SAT Writing and Language Tutoring:
The SAT writing section has 44 multiple choice questions and you will have 35 minutes to answer. You will have to read four passages and then answer 11 questions per passage, one of the passages will also include either a graph, chart, or table that you will have to interpret and apply. The passages will be about four topics: Careers, Social Studies, Humanities, and Science. The SAT writing section will test you understanding of for concepts: Command of Evidence, Words in Context, Expression of Ideas, and Standard English Conventions.

SAT Essay Tutoring:
There is also an optional essay portion of the test that we would recommend students take to help their application be as competitive as possible. You will be given 50 minutes to write 650-750 words about a given topic and you will then be scored in three different sections by two different scorers. The three sections you will be scored in are reading, analysis, and writing. In each section you will be given a score ranging from 1-4 each grader, that means you will have a composite of 2-8 for all three sections.

Club Z! has developed proprietary curriculum to help you with the SAT exam.

The Club Z! SAT Program Includes:
Options for one-on-one and small groups intensive instruction.
A review of what to expect on the test.
Customized practice questions to target student's weaknesses.
Proven techniques on how and when to guess.
Strategies for successfully approaching each type of question.
Real SAT practice tests.
We offer many SAT test prep options for your student to succeed on the SAT exam! Please Call 1-800-434-2582 or fill out the request tutoring form to learn more!