New Year Resolutions For High School Students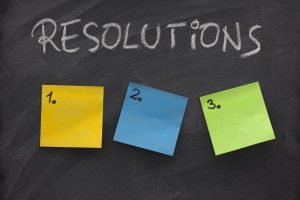 The New Year is a great time to reflect on the changes we want to or need to make. It's a great time to reflect on the past year and set intentions for the great one ahead. If you're looking at ways to improve yourself and your studies in the classroom, here are some resolutions you might want to add to your list:
Stop procrastinating.
Understanding how much time is needed for all of your responsibilities is important to the success in not only the classroom, but life as well.
Commit to getting good grades.
Focus on studying, reviewing notes and doing whatever it takes to understand your subject--
hiring a tutor
, joining a study group or changing your study routine are all ways to help.
Don't do it all.
Concentrate on a few things and excel at it, rather than spread yourself too thin.
Keep a calendar.
Since deadlines creep up quickly, you might feel pressure to get everything done. If you know what is expected of you and when, you'll be able to handle your workload better.
Take standardized tests early
.
You won't know how high you can score until you take the test. After you take the test, you can assess what areas you need to work on for a retake.
Banish the self-doubt
. Doubting your own abilities only holds you back from achieving what you want to achieve. Stay positive and focused, knowing you can handle whatever is thrown your way.
Club Z! Santa Monica
is here to give every individual student the tools and skills they need to reach their true potential.We're proud to serve the Santa Monica, Venice, Brentwood and Pacific Palisades area of Los Angeles. To learn about how Club Z! can make a difference in your child's education, visit us
here
or give us a call at 424-214-0709. Don't forget to connect with us on
Facebook
and
Twitter
too!